Skip Main Content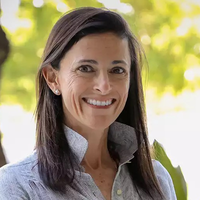 Veronica Diaz, MD
Dr. Veronica Diaz specializes in providing exceptional surgical care of the Shoulder, Elbow, Wrist, and Hand.
ROLE:
Fellowship-Trained Board-Certified Orthopedic Surgeon
SPECIALTIES:
LANGUAGES:
WE CARE ABOUT YOUR FEEDBACK!
Please take a moment and let us know how your experience was.
REVIEW US
Associations and Affiliations
The "Modern Physician" needs to embrace technology
written by Dr. Diaz for Physicians Practice
Even before the COVID-19 pandemic forced health systems and private practices to implement technology solutions such as telehealth, the evolution toward a more tech-savvy healthcare experience was firmly underway. The days of carting paper charts and hard film x-rays has been broadly supplanted with cloud-based electronic health records and digital Picture Archiving Communications Systems (PACS). The pandemic has made those previously reticent to adopt technology wake up to its necessity.
Read the full article here.(opens in a new tab)
Contact Us
Office Location
Office Location
Address:
Hours:
Get In Touch with Us:
Dr. Veronica Diaz on "The Ortho Show"